Student Life Events at St. George
Toronto Music Entrepreneurship Exchange (ToMEE) 2020
Mar 11, 2020 12:00 PM to 05:00 PM
ONRamp, 100 College Street, Suite 158
Registration Deadline: Mar 11, 2020 11:00 AM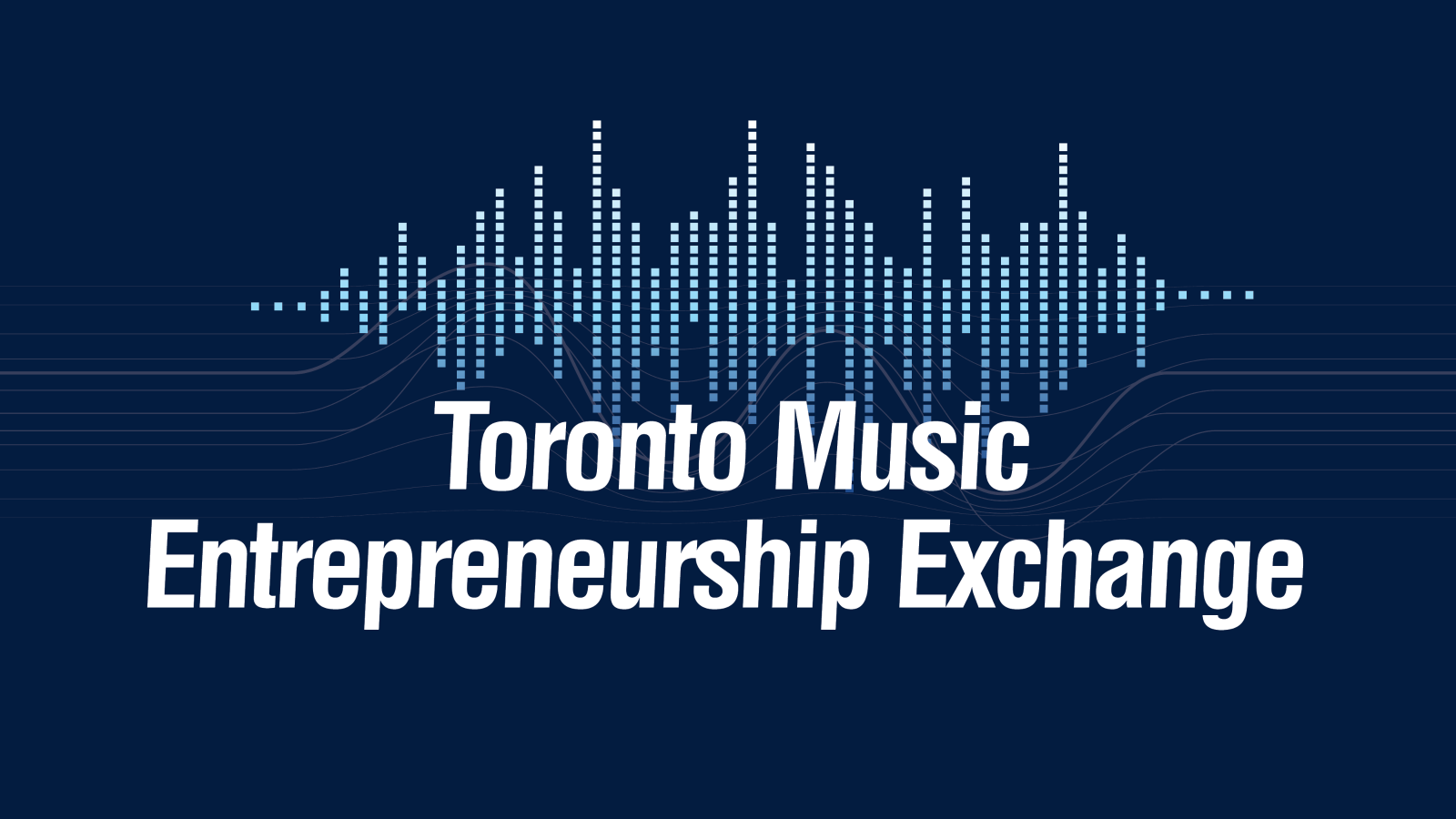 Join us for the third annual Toronto Music Entrepreneurship Exchange – an afternoon of networking, learning, business planning in music and career options in the music and arts sector.

Hosted by the Faculty of Music, Career Exploration and Education, and Entrepreneurship at UofT, this event is an opportunity to:

- Network with music and arts organizations, funders and granting agencies, programmers and promoters, and independent musicians
- Engage in panel discussions on current and emerging industry trends
- Seek career advice from U of T faculty, students, alumni and industry partners
- Discover resources and pathways for both research and entrepreneurship opportunities

The schedule for the event will run as follows:

12.00pm - Doors open! Come in, register, browse and chat with exhibitors featuring a number of arts and funding organisations including Artists Legal Advice Services, Music Canada, Mitacs, WorkInCulture, Artscape Launchpad.

12.30pm - 2pm Session 1: The Business of Hip Hop. Join Marco Adamovic and Alejandro Vargas-Samboy (staff at U of T Hart House) in conversation with Axel Villamill, CEO of StageKeep and Max Rothschild, Associate at Stohn Hay Cafazzo Dembroski Richmond LLP as they share insights and experiences as they relate to this theme. Partake in the conversation by participating in the Q & A after the panel discussion.

2.30pm - 4pm Session 2: Music in 2021 - The Year of Public Art. Moderated by Professor Catherine Moore of U of T's Faculty of Music, Hussein Janmohamed, PhD candidate, Music Education and Amy Gottung, Executive Director at Long Winter will share their experiences and views as they discuss 2021 and the Year of Public Art. Partake in the conversation by participating in the Q & A after the panel discussion.

4pm - 5pm Further opportunity to network with panelists, exhibitors, professionals, emerging professionals and fellow attendees.

The event is free and open to the public.

With regard to an accessible entrance, a ramp to access the Banting Institute (in which OnRamp is housed) is located on the north side of the building. Please note that the ramp leads to the freight elevator which can be crossed in order to enter the building (the doors open on both sides of the elevator when on the ground level). If you require accommodation(s) due to disability, please email mary.mcauliffe@utoronto.ca and we will work with you to make appropriate arrangements.

In preparing to attend this event, University of Toronto students might find it useful to prepare by using this student guide.

No spaces remaining OR Registration is currently not available. Please check back 2-3 weeks before the event start date.
Select Registration Type
Public / Community Members
University of Toronto Student / Staff / Alumni