Student Life Events at St. George
Speaker Series: Intersections of Interfaith Cooperation and Social Justice
Oct 13, 2020 04:00 PM to 05:30 PM

Registration Deadline: Oct 12, 2020 02:00 PM
Engage in a 2-part speaker series focusing on cooperation and and collaboration between faith communities to address social justice issues. Speakers include:

Oct 13, 4:00pm - 5:30pm:
Brian Carwana, Executive Director, Encounter World Religions

Dr Hamid Slimi, imam, scholar, former chair of the Canadian Council of Imams

Oct 20, 4:00pm - 5:50pm:
Roop Singh Sidhu, President of EcoSikh

Rev. Dr. Cheri DiNovo, United Church Minister and former MPP in Ontario
SPEAKER BIOS FOR OCT. 13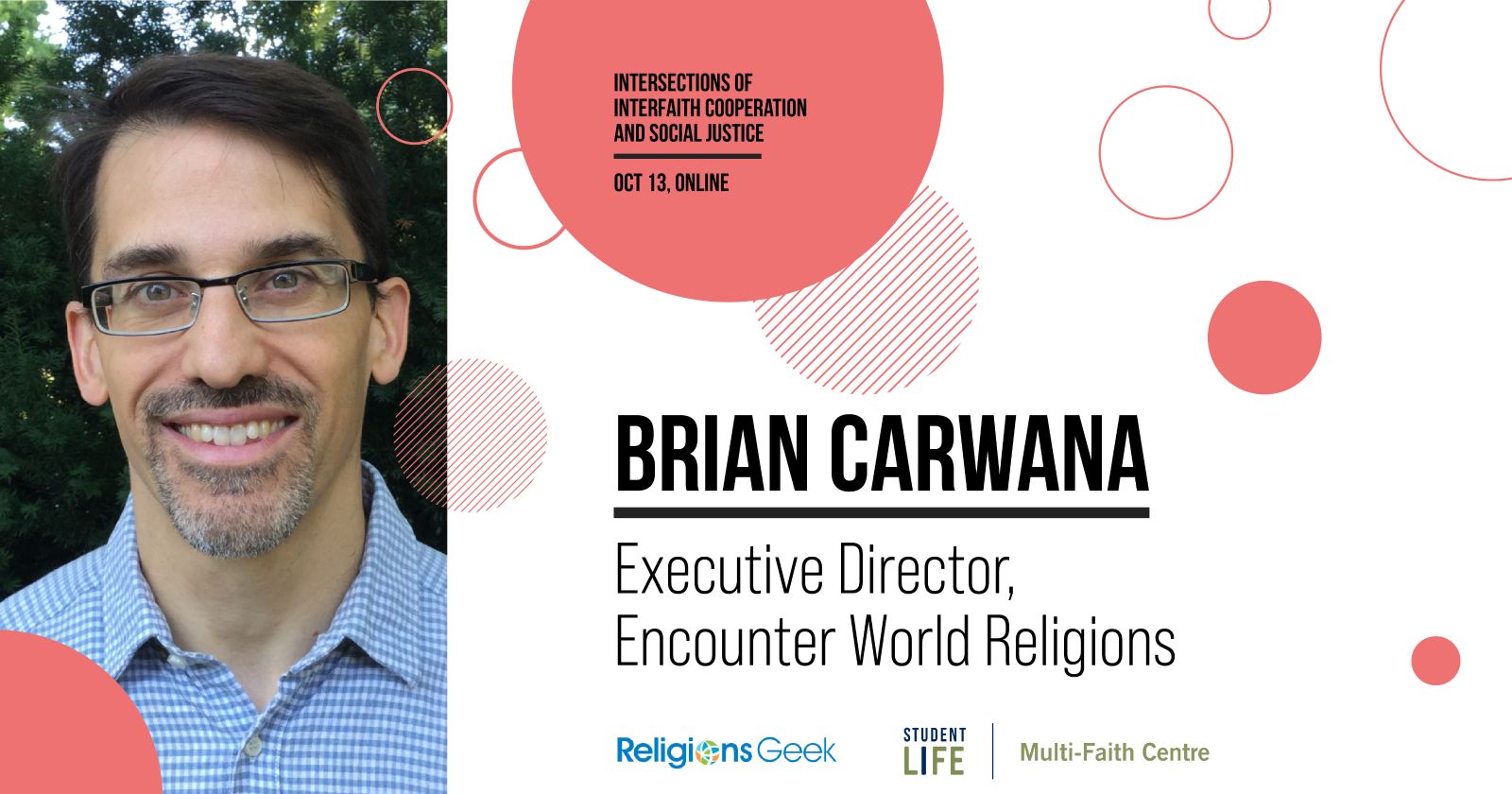 Brian Carwana is the Executive Director of Encounter World Religions.
Brian left a business career to follow a passion for studying the world's religions. He speaks to thousands of people annually in North America including police officers, NGOs, health care workers, educators, high school students and the general public.
Brian is a sought-after expert in religious traditions and in religious and cultural diversity. He has taught at the University of Toronto and been a guest speaker at universities in Canada and the United States. In addition to teaching, he brings people to Hindu temples, Wiccan covens, Rasta shops, and Islamic mosques (amongst many others) and has deep and long relationships with religious leaders in many traditions. Encounter's programs have reached over 100,000 people and the Centre was recognized as a Gift of Service to the World by the Parliament of World Religions.
Brian also hosts Encounter's new Youtube series called Religion
In A Minute
which explores religion in very short segments using the hundreds of religious artefacts that Encounter owns.
Brian is in the final stages of his PhD at the University of Toronto which he began shortly after the demise of the dinosaurs. He expects to complete it in 2020.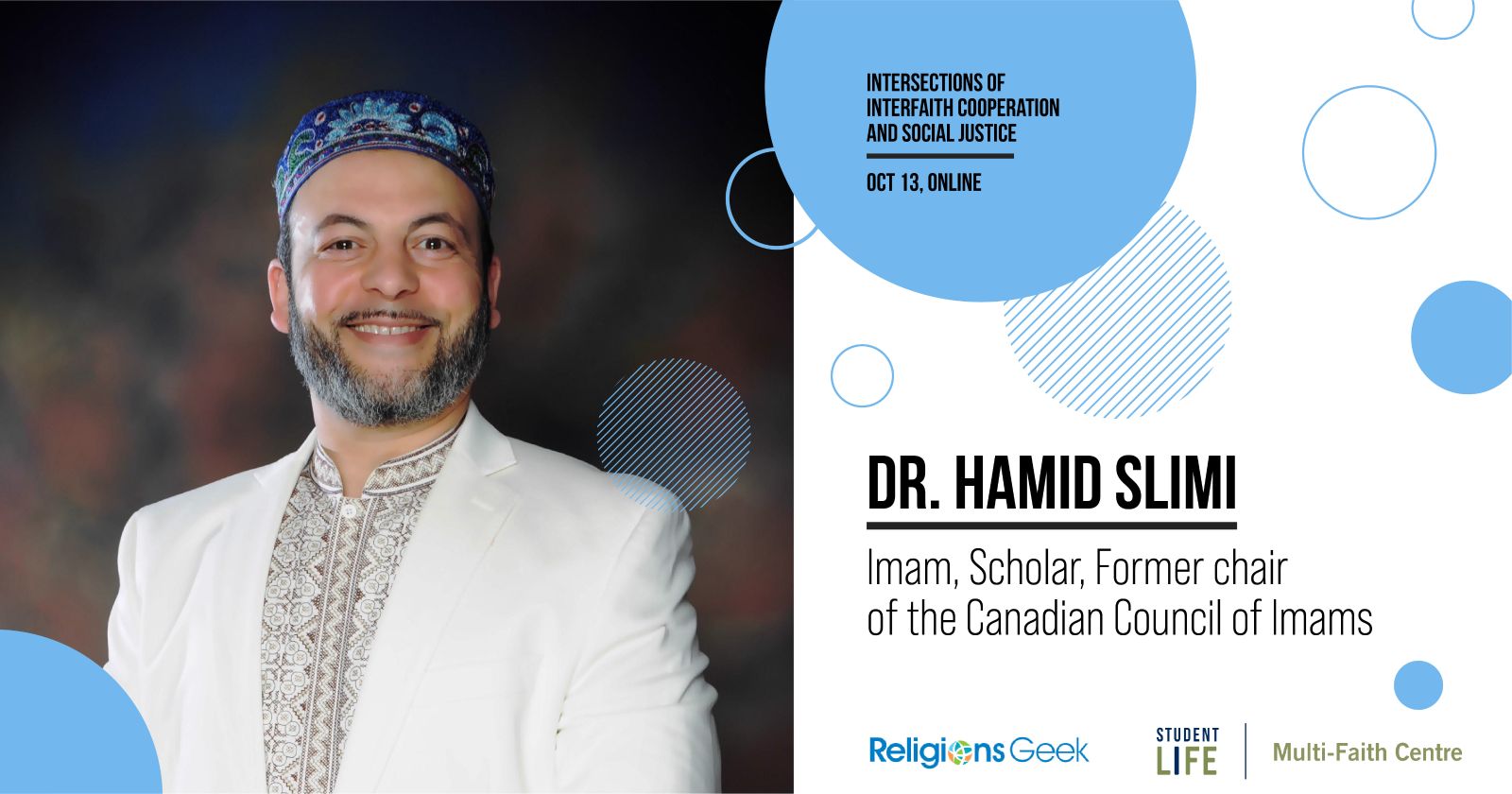 Dr Hamid Slimi has been serving the Muslim community in North America as an Imam, chaplain, marriage and family counsellor for more than 25 years.
He's a Professor of Islamic Studies at the Canadian Centre For Deen Studies and the President & CEO of Faith of Life Network, an organization dedicated to charitable work and providing spiritual and educational programs as well as bridge building with other faiths for peace building and harmony.
Dr. Slimi is an Imam, spiritual leader and resident scholar of Sayeda Khadija Centre in Mississauga.
He holds two Masters degrees from Morocco and the US and a PhD in Islamic Studies and Law from the UK. He teaches different subjects of Islamic Studies and Anthropology at the CCDS and UIN university in Indonesia. He is a visiting lecturer at different universities and colleges in Turkey, Morocco, Malaysia and Indonesia. He has authored a few books related to his field of work.
Since 2009 Dr. Slimi has been featured every year by Georgetown University as one of the 500 Most Influential Muslims in the World for his community development and building as well as for his spiritual leadership and interfaith work.