Student Life Events at St. George
Get Ready for Student Success
Aug 11, 2022 01:00 PM to 06:30 PM
Koffler Student Services Centre, 214 College Street, main floor
Registration Deadline: Aug 11, 2022 04:00 PM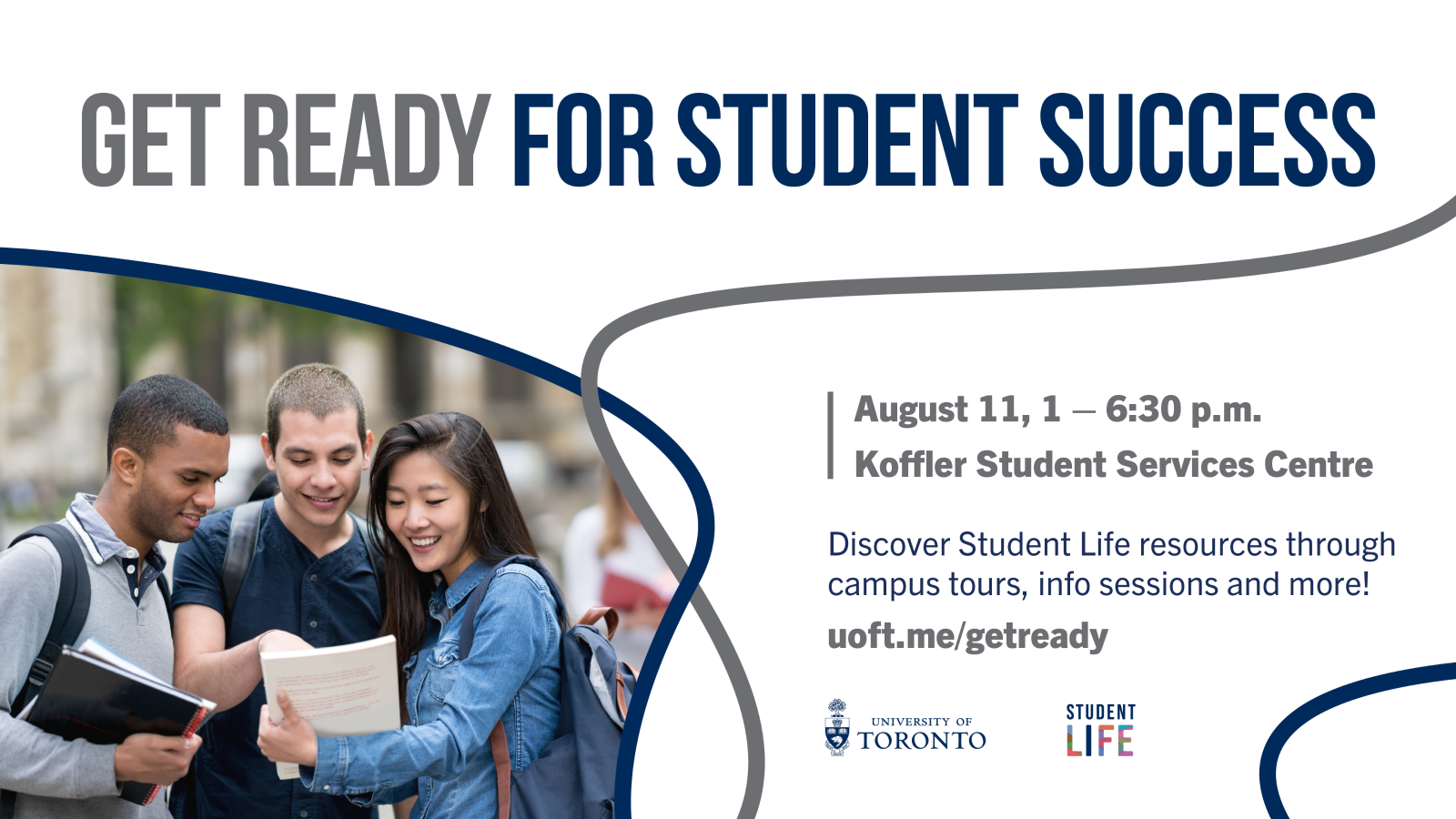 Looking to enhance your student experience on campus this year?
Academic Success, Accessibility Services, Career Exploration & Education and Housing have teamed up to help you get ready to live, work and study at the University of Toronto. This day is your chance to meet new people, enjoy some free food and refreshments, have some fun, and ask any questions you have about studying, working and living in Toronto!

You can expect:
Please register for this event to be notified about updates, or simply come visit us at the Student Success Centre: it's on the ground floor of Koffler Student Services, 214 College Street (just to the north of the Second Cup and the Bookstore). We're looking forward to meeting you!