Student Life Events at St. George
Speaking Our Truths: The Journey Towards Reconciliation Part 1
Sep 28, 2022 03:30 PM to 05:30 PM
Cumberland Room at Cumberland House - 33 St. George St.
Registration Deadline: Sep 28, 2022 03:30 PM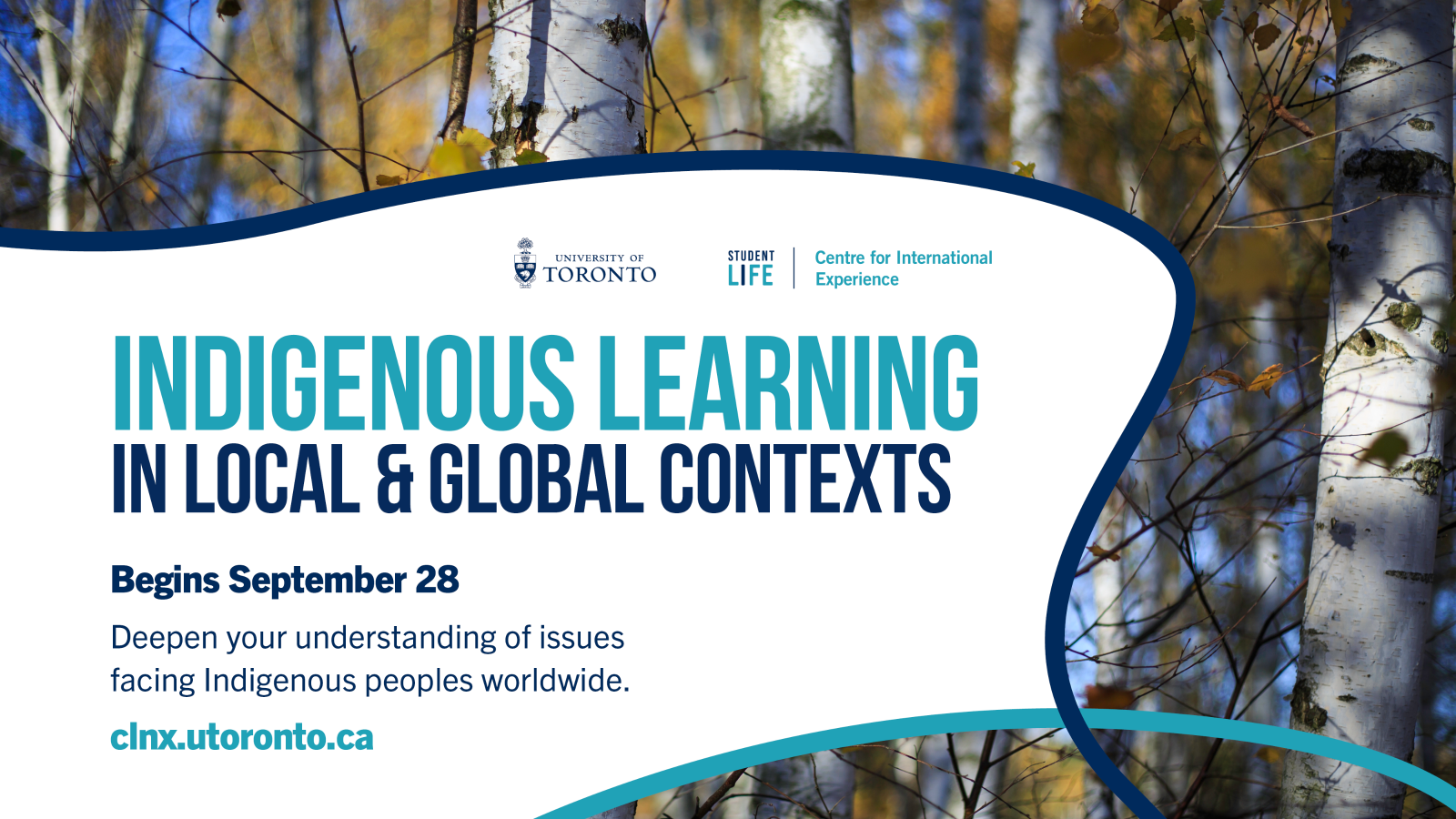 This workshop will be presented and facilitated by Indigenous Training Coordinator, John Croutch, from the Office of Indigenous Initiatives. In this workshop, we look at the hidden history of Canada, a history that has been largely untold that examines the attitudes, legislation and policies of the Crown that erased Indigenous peoples' history from Canadian landscape. We examine how powerful Indigenous nations, critical allies and trading partners were devalued and systematically stripped of their lands, resources and eventually their identities

This event is part of the Intercultural Learning Program (ILP) and the Indigenous Learning in Local and Global Contexts Program. Learn more about the programs by visiting the Center for International Experience - Events & Programs (under the section "Growth") webpage and find out how the program works to get Co-Curricular Record (CCR) recognition.