Mindfulness, Meditation and Yoga Calendar
Vedic Yoga Philosophy
Oct 26, 2022 05:30 PM to 06:30 PM
Multi-Faith Centre - Multi-Purpose Room, 569 Spadina Ave
Registration Deadline: Oct 26, 2022 06:30 PM
Drop-ins welcome! Registration preferred.

Your instructor is Shehla Khan.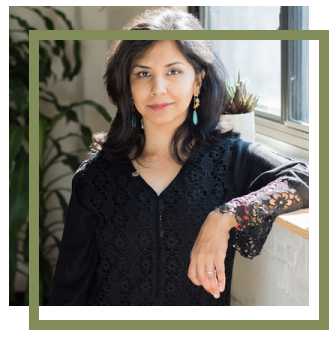 Shehla has taught public classes, workshops, retreats, and yoga philosophy/therapy for 15+ years. She is lead trainer for George Brown College's Classical Yoga Teacher Program and senior faculty for several yoga studios in Toronto. Her current teachings are informed by field experience serving racialized women from African, Black, Caribbean, Latin American and South Asian communities, offering chair yoga classes and one-on-one yoga therapy at community health clinics, and working with automotive injury clients.


This series explores and honours the texts, philosophies and practices of spiritual traditions originating in India. Each session introduces a breadth of practices related to yoga as a counterpoint to the emphasis on the body promoted in the West. Our aim is to provide space for all students to learn and apply Vedic and yoga philosophy in support of their own holistic wellbeing. After attending several sessions students will be able to recognize traditional Vedic texts and place them in historical and cultural context. Perform several different pranayama (breathwork), meditation techniques (including chanting), and asana (postures) skillfully on their own and know how these relate to personal wellbeing.