Student Life Events at St. George
Careers in the Arts and Music Industries
Nov 17, 2022 12:00 PM to 01:00 PM
Edward Johnson Building, Faculty of Music, 80 Queens Park, Room 330 (third floor)
Registration Deadline: Nov 17, 2022 12:00 PM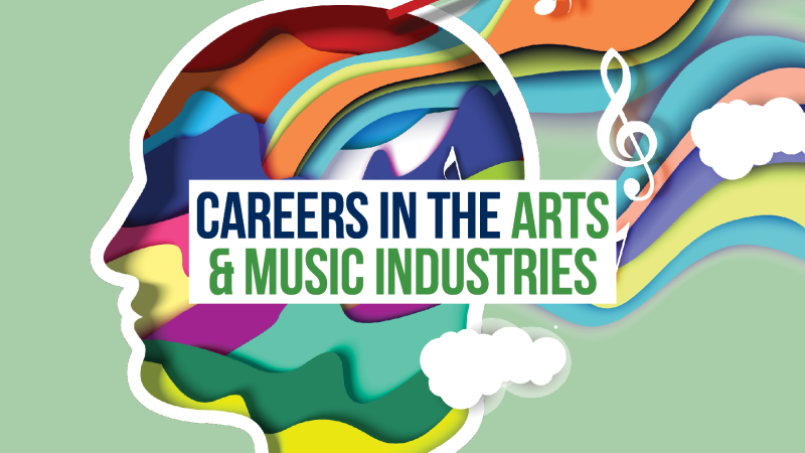 Interested in a Career in the Arts and Music Industries?
A degree in the Arts is a great starting point for a variety of career paths.

One way to explore different careers is to network with people in your area of interest by attending events such as this one!

When and Where is the Event?
Date: Thursday November 17, 2022
Time: 12:00-1:00 PM
Location: Edward Johnson Building, Faculty of Music, 80 Queens Park, Room 330 (third floor)

What's this Event About?
Join us for an informative conversation with professionals working in roles that support creators and publishers of music worldwide.

During this event, you will have the opportunity to ask questions, learn about careers in these different fields, and gain insight on how to get involved and find work in these areas.

The panel discussion will be followed by a question-and-answer period, and an opportunity to network with the panelists.

Who Should Attend?
This event is open to students and recent alumni from all disciplines, backgrounds, and years, including graduates up to two years post-graduation.

Who are the Speakers?
Here are the bios of our panelists.

Kristen Antunes
Account Executive, SOCAN
Kristen Antunes is a musician and music industry professional based in Toronto, Canada. She is a graduate from the University of Toronto's Masters of Music, Music Technology and Digital Media program, also holding a Bachelor of Music - Comprehensive Specialization and Minor in Sociology from the same institution. She holds extensive experience from across the Canadian entertainment industry, including music rights management, artist management, publishing, and digital media development, and currently works as an Account Executive with Canadian performing rights organization, SOCAN. She is a staunch advocate for music rights and fair compensation for artistic work, and is an accomplished arranger, songwriter, performer, and clinician. Kristen regularly writes commissioned arrangements for schools across Canada and acts as a producer for several Toronto-based artists. Recent projects include working with Grammy winners Jimmy Webb and Thelma Houston for a vocal arrangement of, "Someone is Standing Outside", and Danielle Sum's debut EP, "Still, Softness", funded in part by the Canada Council for the Arts. More information can be found at her website, https://www.antunesmusic.com/.

Abigail de Niverville
Account Administrator, Re:Sound Music Licensing
Abigail de Niverville is a composer, author, and poet based in Toronto. Born in Moncton, Abigail draws inspiration from her experiences growing up on the East Coast in her works. She holds an M.Mus in Composition from the University of Toronto, and has written works for voice, chamber ensemble, and short film. In addition to music, Abigail has written two young adult novels and poetry. During the day, she works as an account administrator at Re:Sound Music Licensing.

Lisa Fiorilli
Research Officer, Ontario Creates
Lisa Fiorilli is the Research Officer at Ontario Creates, an agency of Ontario's Ministry of Tourism, Culture and Sport that is the central catalyst for the province's cultural media cluster. As a research and policy professional with several years of experience in Canada's arts & culture sector, their professional experience has spanned across the public and not-for-profit sector. They are passionate about developing and sharing data that tells the story of the value of arts and culture.

Prior to joining Ontario Creates, they held the role of Manager, Communications and Government Relations at Music Publishers Canada. Their previous experience includes policy, research and funding-related responsibilities at the Canadian Independent Music Association, the Bell Fund and WorkInCulture. They have also worked as an independent consultant offering grant-writing and report writing services. Their educational background is in political science and economics, and they hold a Master of Arts degree in Public Policy and Administration from Toronto Metropolitan University.

Coffee and light snacks will be available at the event.

Register on CLNx.