Student Life Events at St. George
ARW Registration
Feb 21, 2023 to Feb 23, 2023
Various non-profits across Toronto
Registration Deadline: Jan 10, 2023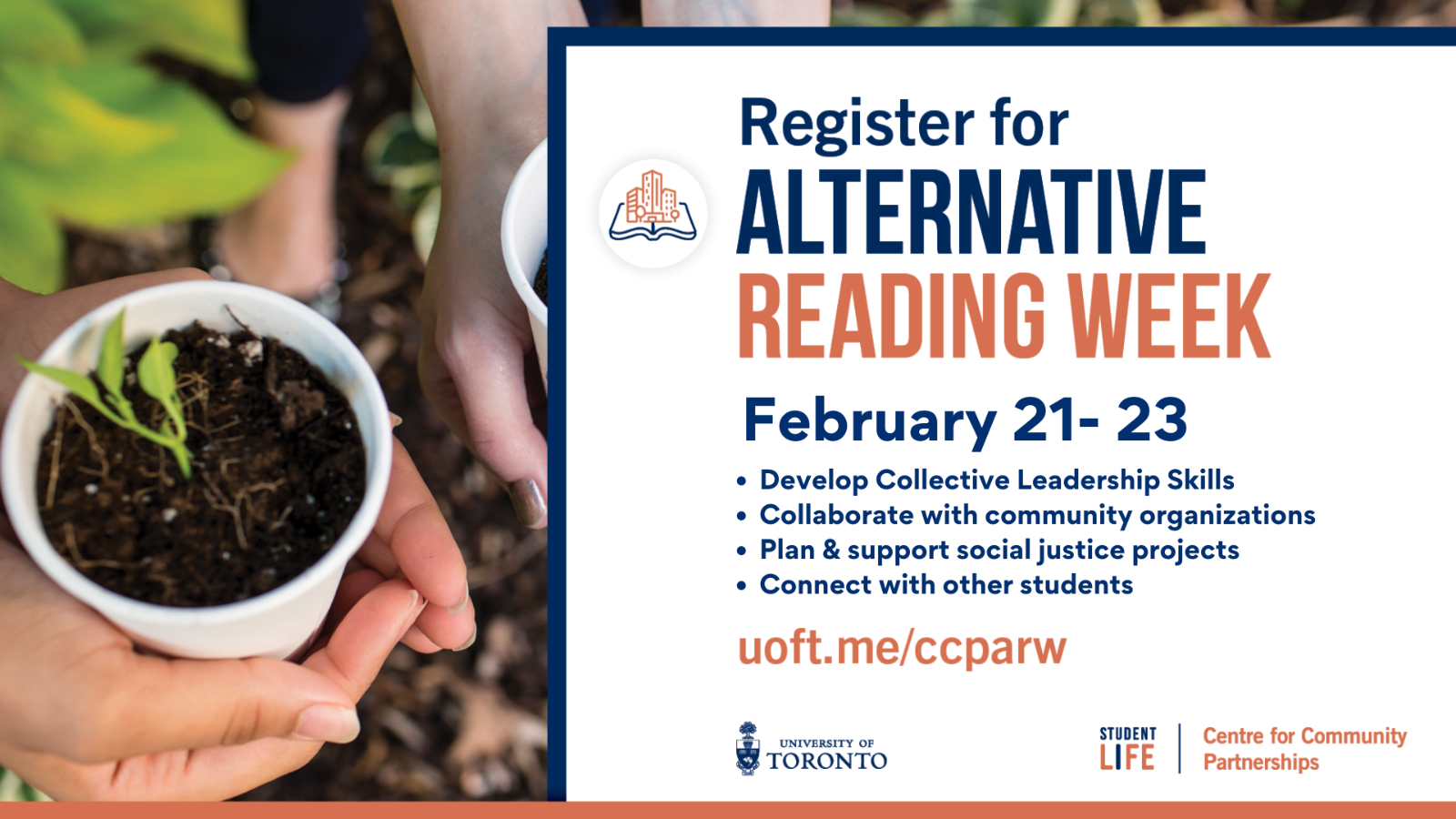 Welcome to Alternative Reading Week - February 2023!
This is where you register for phase 1 of Alternative Reading Week; successfully registering for Phase 1 will mean you are first in line to choose your own project in January!

Alternative Reading Week is an experiential learning opportunity that prioritizes positive contributions to our local Toronto communities and learning from and with the community.
ARW 2023 will be virtual and in-person and takes place between Feb 21-23 (some projects extend to the 24th - this will be noted where appropriate!)

We will contact all of those who register in Phase 1 on January 10th with information on registering for projects.

Learn more about ARW here:https://studentlife.utoronto.ca/program/students-alternative-reading-week/

Thank you and we look forward to working together.