Student Life Events at St. George
I Wish I Had Known: Coping with Homesickness and Cultural Adjustment
Aug 2, 2023 10:00 AM to 11:30 AM

Registration Deadline: Aug 2, 2023 11:30 AM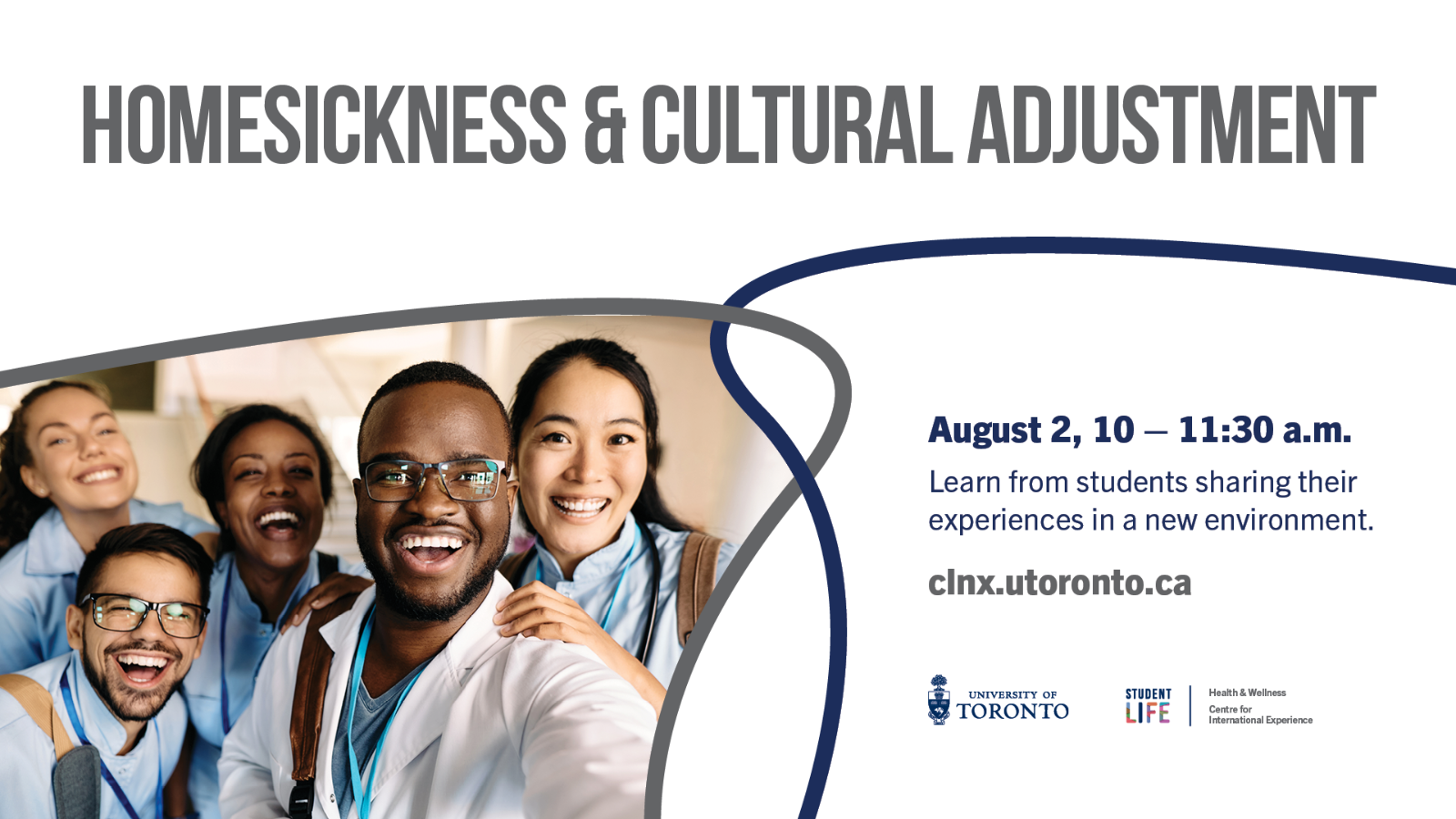 Studying in Canada and adjusting to a new environment can be both exciting and stressful. Join this workshop and panel to learn more about cultural adjustment and build confidence in navigating a new or unfamiliar environment. Through this session, you will hear from current students regarding their experiences navigating homesickness and cultural adjustment during their time at U of T. We will also share tips and strategies to cope with homesickness and cultural adjustment. All U of T students are welcome to join!

This workshop is moderated and facilitated by your peers, HealthyU Crew members from Health & Wellness and International Student Experience (ISE) work-study team from the Centre for International Experience. Our student panelists look forward to sharing their personal experiences and insights with you!

If you have questions or accommodation requests, please feel free to contact You Jia Lee (youjia.lee@utoronto.ca).